When you choose Achieva Global Meetings, you'll work directly with company president Shannon Hopkins, a Certified Meeting Professional (CMP). Only 13,000 meeting planners around the world are certified CMP's, and working with a CMP assures you that you are aligning with a true professional, with extensive training and experience.
Shannon Hopkins, CMP
Founder & President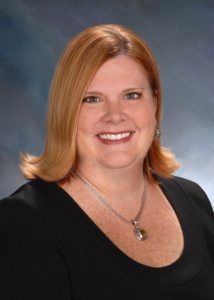 With over 20 years in the travel and meeting planning industry, Shannon Hopkins has accumulated an impressive track record of honors, achievements and experience. She combines a sharp eye for detail with remarkable imagination and creativity.
Shannon graduated from Texas Tech University with a BS in Restaurant, Hotel and Institutional Management. She spent eight years as a professional with American Express Travel Related Services, where she received two prestigious Pacesetter Awards (recognition for "above and beyond" customer service). She served as Travel Manager for Fina Oil & Chemical for two years, managing a staff of three travel agents. Her primary responsibility was negotiating all air, hotel and car contracts to ensure maximum discounts.
Shannon also spent two years with Sunbelt Motivation and Travel, beginning as a Program Manager where she planned and managed domestic and international events. After a year, she was promoted to Operations Manager, overseeing a staff of ten Program Managers and support staff.
Prior to forming Achieva Global Meetings, Shannon served as Managing Partner of Achieva International for 12 years. During her time at Achieva International, she specialized in the planning and management of medical meetings. Those global meetings took her all over the world, including India, Australia, South Africa, South America and Europe.
She earned her designation as a Certified Meeting Professional (CMP) from the Convention Industry Council in 2001. Shannon is a member of Meeting Professionals International (MPI), International Medical Meeting Professionals Association (IMMPA) and the Senior Planners Industry Network (SPIN). Shannon continues to attend training and conferences to expand on her already extensive industry knowledge.